All of our Pet Caskets are constructed from solid wood, are sanded and finished to a high gloss, padded and lined in your choice of color. Pillow, wood handles and lid latch are standard.
Pine Pet Casket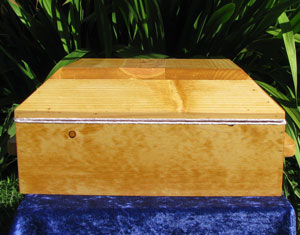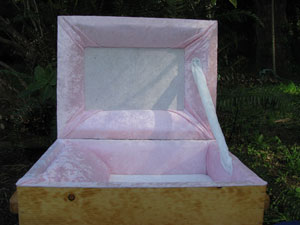 Here is our newest pet casket. It's pine with a Iswpich pine finish and pink and off-white liner. Size is 17.5 long x 12.5 wide x 5 1/4 deep with handles on the ends. Price $139.00 + $40.00 for shipping.
Maple Pet Casket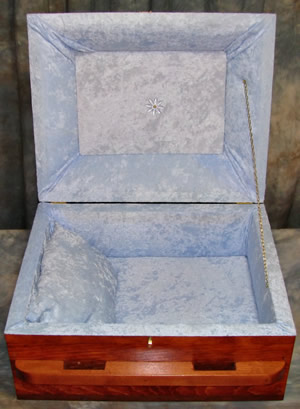 Large Size 24"X11"X10" (interior dimensions) Maple pet casket with an off-white liner & pillow. $299.00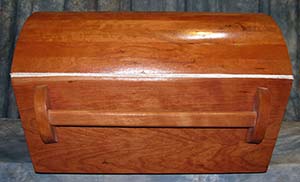 14"X10" Pine Pet Casket with light blue liner and pillow, perfect for a small dog or cat.Sold
Mahogany Pet Casket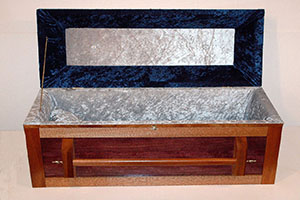 Small/Medium sized pet casket made from Mahogany wood, styled in a traditional rectangular design, unlined or can be lined in the color of your choice. 24"X8"X6"
$129.00 (includes packing & freight charges.)