Cowboy Coffin - Traditional "Old West" Coffin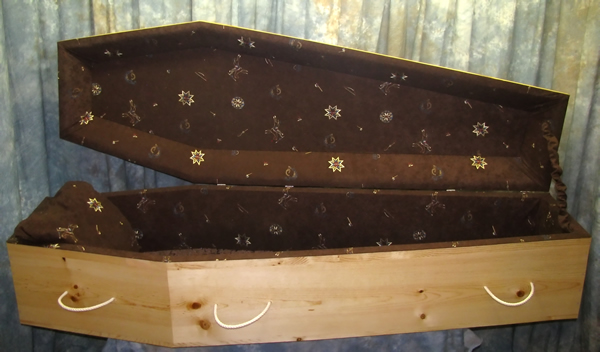 Made from rough Pine planks, this coffin features ropes handles & comes fully lined, available in a variety of stains & liner colors. The simple design makes it an option for a viewing casket or for use in cremations, with a complimentary Urn available upon request.
Call for details.
Browse Our Site
You can get to all the pages of our site here at the Site Navigation Menu
Contact Us by phone M-S 8am-6pm mt, toll free at 1-866-450-6290 or anytime by email at sales@casketsbydesign.com or click here to leave us a message.
Click here to go back to the Home Page.
All designs & images © 2004-2012 Caskets by Design